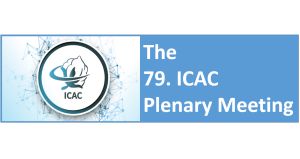 This years ICAC Plenary meeting has the theme, 'Fortifying the Cotton Supply Chain: New Approaches to New Challenges'.
The first day starts with the report of the Chair of the Standing Committee Mr. Anshul Sharme, followed by the report of the Executive Director Mr. Kai Huges. Next on the agenda follows the recognition of the ICAC Researchers of the Year, 2020 and 2021 and their presentations.
The second part of the the day is will commence with reports about the World Cotton Market Outlook, The World Cotton Trade, Global Textile Fibres Demand: Trends and Forecast and will end with news about the ICAC Cotton Data Book.
For detailed information about day two to day four check out the provided agenda at the webpage of ICAC.
---
Date: 6 – 9 December 2021
Place: online, starting every day at 08:00 AM (GMT-5)
To access the meeting: https://interprefy.interpret.world/loginlink?token=S-ICAC2021s
Organizer Site: International Cotton Advisory Committee