(Updated: 19 January 2023)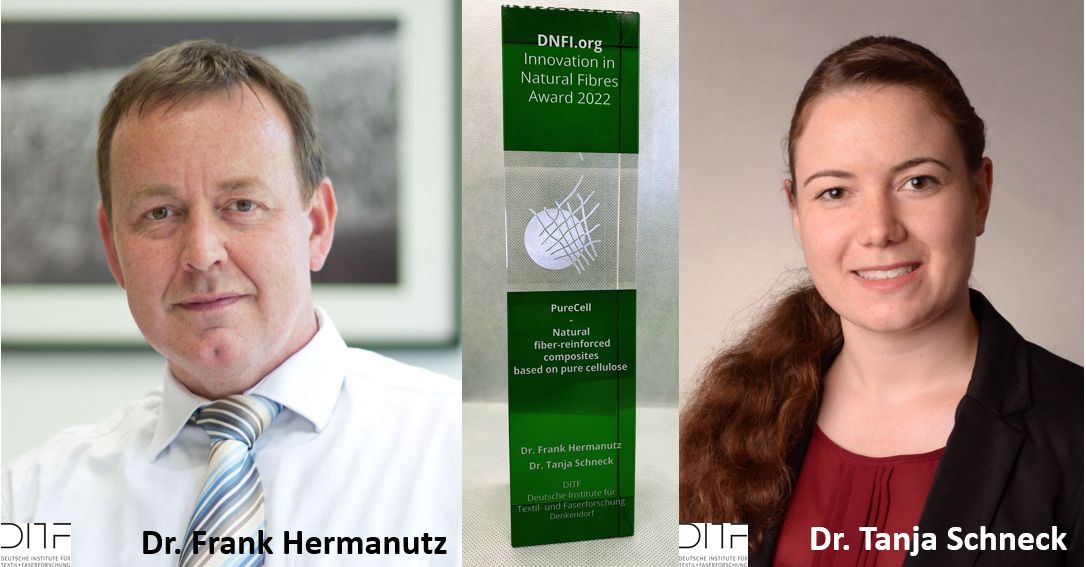 At January 12th 2023 between 12:30 and 13:00 CET, the winners of the DNFI Innovation Award 2022 will be recognized. With this award, the jury honors outstanding scientific achievement in the field of innovative research and processing with natural fibres.
Two researchers from Deutsche Institute für Textil- und Faserforschung Denkendorf (DITF) collaborated on the development of a cellulose matrix which is produced in a process in which the solvent from ionic liquids is 100% recycled. After impregnation of the natural fibres serving as reinforcement with the cellulose matrix, the desired composite material can be obtained. The manufacturing process is thus particularly environmentally friendly and follows the sustainability concept in textile and material production. The composite material is lightweight and impresses with its high mechanical strength.
The new material can be processed like a textile and used e.g. for furniture and industrial applications as a replacement for petroleum-based materials.
The 2022 DNFI Award is given to Dr. Frank Hermanutz and Dr. Tanja Schneck for their work "PureCell – Natural fiber-reinforced composites based on pure cellulose" at a public ceremony during Heimtextil in Frankfurt am Main.
---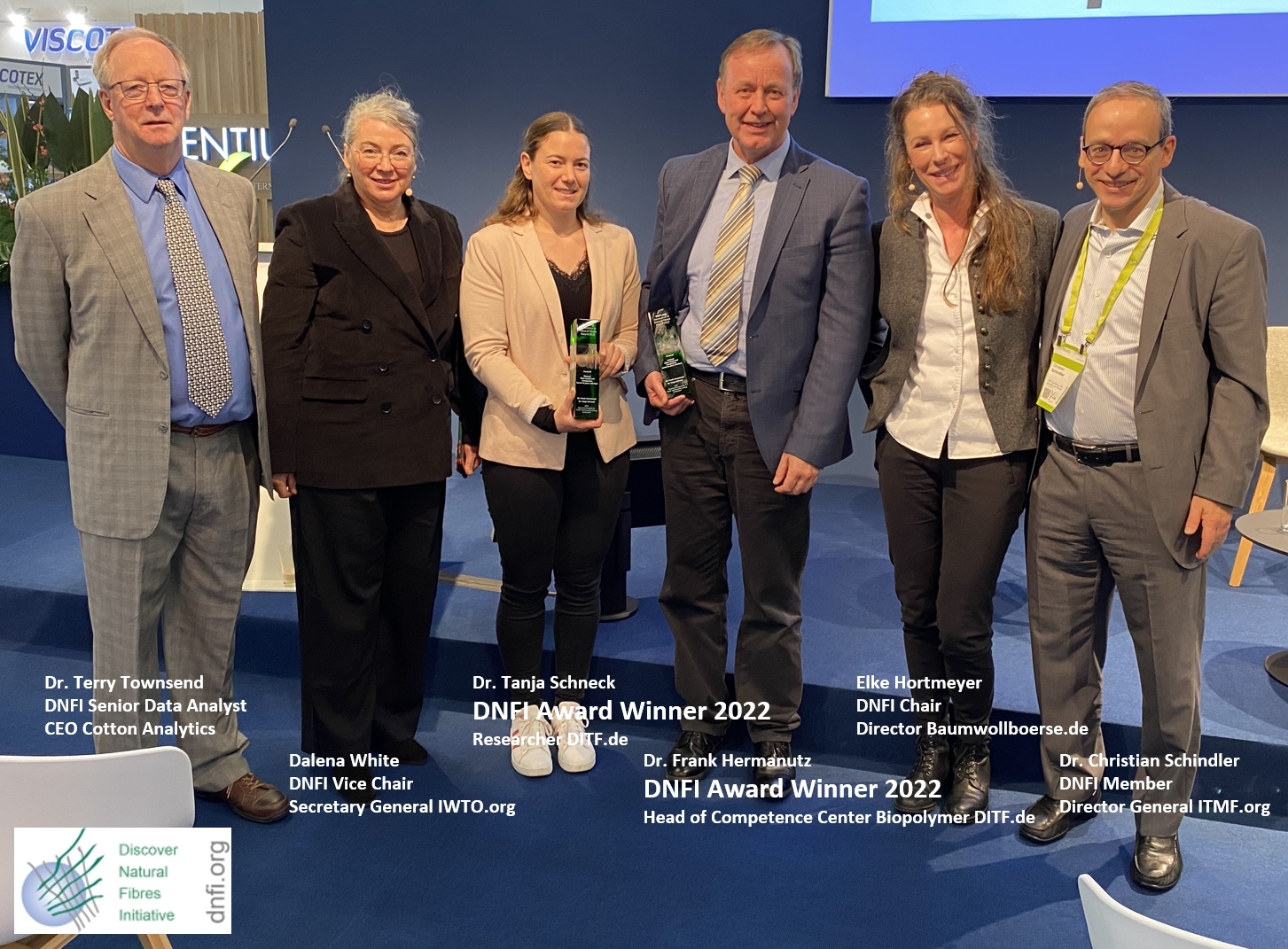 Download: Natural fiber-reinforced composites based on pure cellulose
---
Date: 12. January 2023
Time: 12:30 to 13:00 CET
Place: HEIMTEXTIL, Hall 11 Level 0 – C41, Frankfurt am Main, Germany
Online meeting: expired
DNFI press release: Program and Award Ceremony 12 January 2023
DITF press release: PureCell - Natural fiber-reinforced composites based on pure cellulose
Additional Information: Award Ceremony 12th January 2023 at Heimtextil, Frankfurt am Main, Germany