(Updated: 22 February 2023)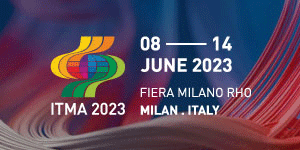 The world's largest textile and garment technology showcase, ITMA will continue to present and share innovative manufacturing technology and materials with the industry at its 19th edition in June 2023 in Milan, Italy.
ITMA 2023 will feature the theme, 'Transforming the World of Textiles'. It is supported by four sub-themes: advanced materials, automation and digital future, innovative technologies, and sustainability and circularity.
The president of CEMATEX, the European Committee of Textile Machinery Manufacturers, which owns the ITMA exhibition, elaborated: "ITMA 2023 will highlight innovations and new approaches that serve as catalysts to inspire and help textile and garment manufacturers grow their business, scale and sustain their transformation journey."
DNFI is official Supporting Organisation of ITMA 2023.
---
Member and supporter of DNFI can enjoy a reduced rate for purchasing the 7-day visitor badge online. To access the discount code, login to DNFI.org first, and than access this page again! The link for the purchase code will be displayed underneath.
---
Date: 8.-14. June 2023
Place: Fiera Milano Rho, Milan, Italy
Tickets: Login in to see the ticket banner in the box above. (Update)
Download: ITMA 2023 to highlight industry transformation through innovation
Organizer Site: http://www.itma.com