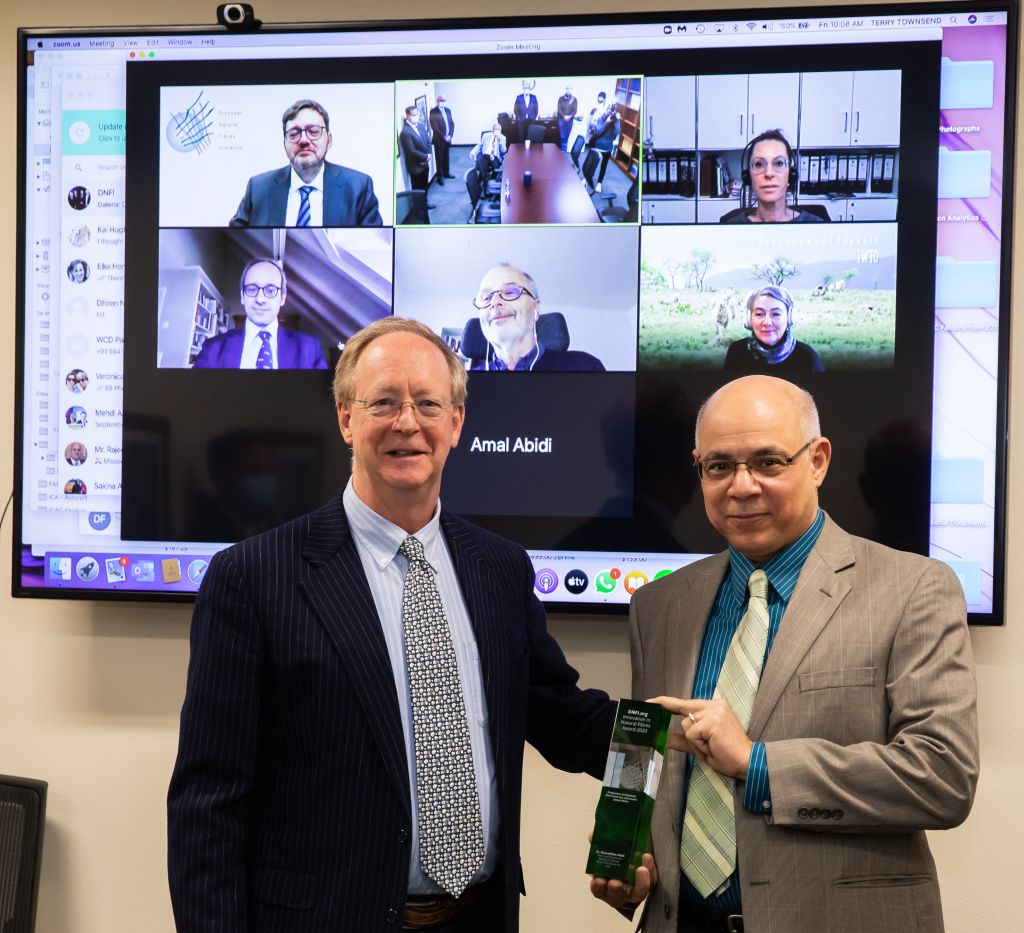 Dr. Noureddine Abidi, Professor and Director, Fiber and Biopolymer Research Institute (FBRI), Texas Tech University, Lubbock, TX, USA, was honored during an Award Ceremony conducted by the Discover Natural Fibres Initiative (DNFI) on October 30, 2020 on the campus at Texas Tech.
The Ceremony was overseen virtually by the Chair of DNFI, Ms. Elke Hortmeyer, Director of International Relations and Communications, Bremer Baumwollbörse, Germany.
Other virtual participants included Ms. Dalena White, Secretary General of the International Wool Textile Organization (IWTO), Mr. Stefan Schmidt, Director Department of Technical Textiles, Industrieverband Veredlung – Garne – Gewebe – Technische Textilien e.V. (IVGT), and Dr. Christian Schindler, Director General of the International Textile Manufacturers Federation (ITMF).
The Award Ceremony was attended by Dr. William Brown, Dean of the College of Agricultural Sciences and Natural Resources, Texas Tech University. Dr. Glen Ritchie, Chair of the Department of Plant and Soil Science, Texas Tech University, Dr. Eric Hequet, Associate Vice President of Research, Texas Tech University and Dr. Dean Ethridge, retired as Director of FBRI, were also able to attend, while upholding local C19 measures.
From industry, Mr. Kevin Brinkley, President and CEO of Plains Cotton Cooperative Association, and Mr. Shawn Wade, Plains Cotton Growers, were also able to attend in person.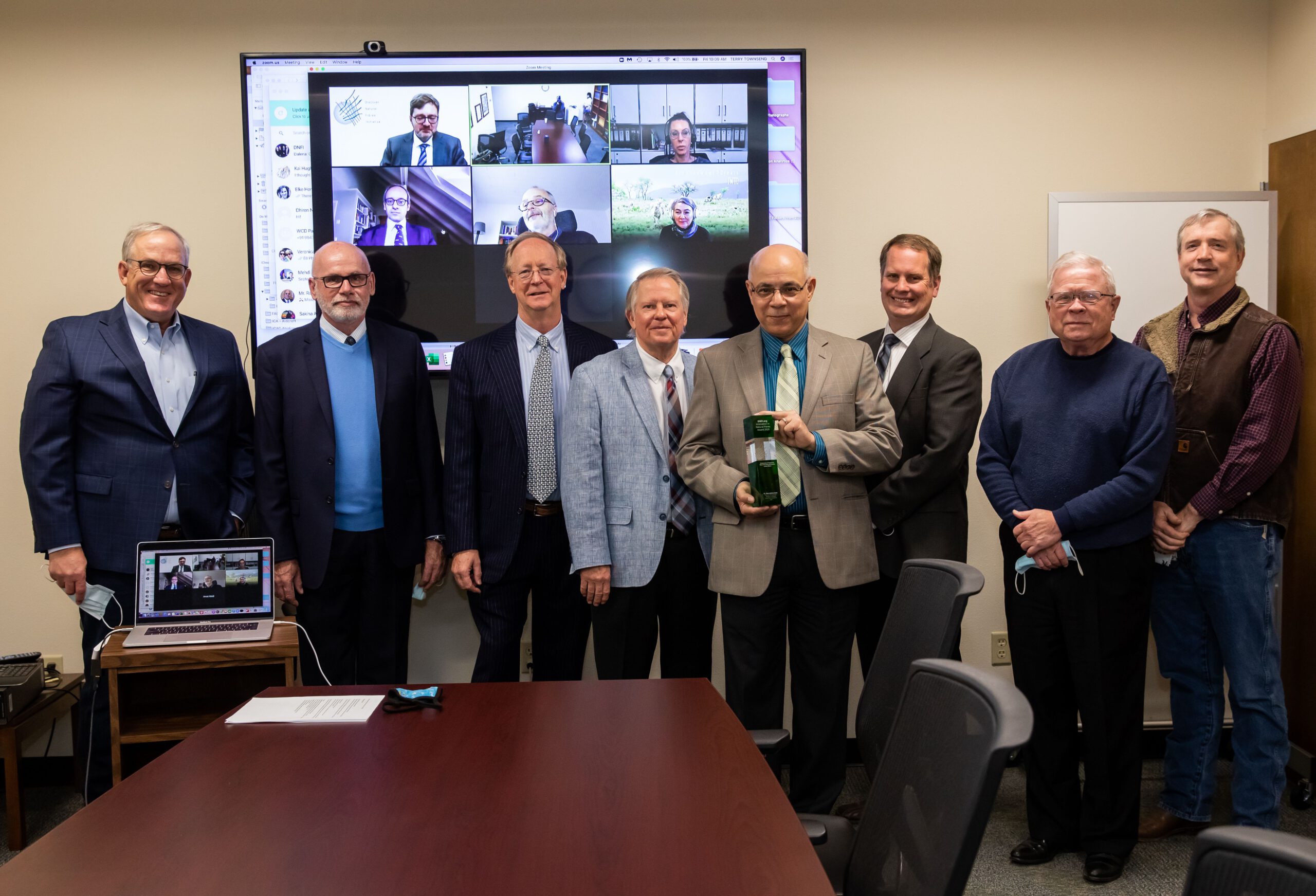 Dr. Abidi won the 2020 DNFI Innovation in Natural Fibres Research Award for his work in developing a process to produce a substitute for oil-based plastic from cotton by dissolving the fibres to form a gel which can be transformed into bioproducts, including plastic films.
Cotton fibres are approximately 99% cellulose, and cellulose-derived bioplastics are inherently biodegradable in landfills and composting facilities. Testing shows that when cotton cellulose bioplastic films are buried in soil decomposition begins in about 3 weeks. However, when these bioplastic films are kept in normal household conditions, they remain stable with no sign of degradation. Therefore, products made from bioplastic film would have properties similar to those of plastics currently in common use.
---
Download press release: Dr. Noureddine Abidi honored during Award Ceremony at Texas Tech University
---
Related Posts