(Updated: February 25 2022)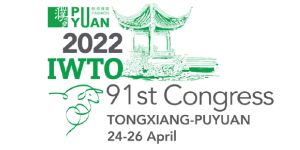 This year, the international meeting of the wool industry will take place at the end of April in Tongxiang-Puyan. Known as the Capital-of-Sweaters and the City-of-Fashion, this renowned trade area blends old with new. The complete wool manufacturing chain is represented: spinning, knitting, dyeing, and finishing. The Puyuan sweater market features 15 ready made garment trading areas, 13.200+ retail outlets within 1.7 km².
On 24th April, ahead of the main congress some working groups also take place online. For example the 'Sustainable Practice Working Group', the 'Product Wellness Working Group' and the 'Executive Committee Meeting'.
As at the previous congresses, the 'Young Professionals" group will meet for a panel discussion, this time about 'The future of Wool in China'.
The international congress is scheduled to end with meetings of the 'Wool Interior Working Group' and the 'Wool Trade Biosecurity Working Group' on the afternoon of April 27th. Details on the procedure can be found in the agenda in the download as well on the website of the organicer.
---
Date: 24.-26. April 2022
Place: Tongxiang-Puyan, People's Republic of China
Download: IWTO – Congress Program 2022
Organizer Site: https://iwto.org/