Conference now online
(Updated: May 21th 2020)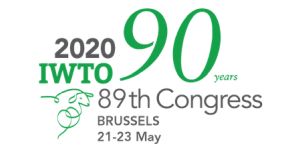 Ninety years ago in Paris, representatives from Belgium, France, Germany, Italy, the Netherlands, the UK and then Czechoslovakia created a permanent forum for the Wool industry to address matters of wool trade and wool science – the very same mandate that guides IWTO today.
As in previous years the "Young Professionals Programm" for people who are working in the industry, aged 35 years and younger, will be part of the conference. The Programme provides the rare opportunity to gain an insider's view of the global industry. IWTO has been pleased to be able to welcome more than 100 Young Professionals since the programme's inception in 2012.
Topics of this years conference are:
What does wool's future market look like?
Market Intelligence: Outlook and trends in wool trade
Shaping sustainability with wool
Wool product innovation and development
Health and Wellness with wool
---
UPDATE 21 May 2020:

Due to the global health crisis IWTO has moved Committee, Working Group and General Assembly meetings to a digital platform and aim to offer this at the current planned dates. See: 'Letter from the President'

IWTO has pre-recording presentation sessions which are available on the IWTO Facebook page.
---
Date: 21.-23. May 2020
Place: Hotel Steigenberger Wiltcher's, Brussels, Belgium
Download: IWTO Letter from the President
Organizer Site: https://iwto.org/congress-2020/