(Update: 28. April 2020)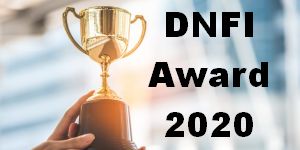 The Discover Natural Fibre Initiative (DNFI) was created in January 2010 as an outgrowth of the International Year of Natural Fibres 2009, which had been declared by the United Nations General Assembly. The DNFI is composed of individuals and organizations from around the world who voluntarily and independently share information about natural fibres. DNFI is providing statistics on fibre production and use, and by working to raise awareness of the benefits of natural fibre industries to the world economy, environment and consumers. Anyone with an interest in natural fibres is welcome to join DNFI by registering on the web site.
---
Nominations for the DNFI Innovation in Natural Fibres Award are being accepted until 11 September 2020.
---
Candidates for the award are requested to send there paper to: Secretariat[at]dnfi.org.
Application and submission forms are available on the DNFI web site: http://www.dnfi.org/dnfi-award
---
Previous Winners
Download press release including additional information: DNFI Innovation in Natural Fibres Award 2020
---