(Updated: 29 September 2022)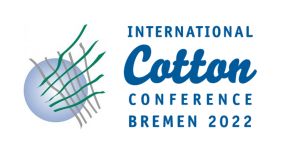 The Discover Natural Fibres Initiative will conduct a seminar on the margins of the International Cotton Conference Bremen focused on natural fibre quality standards and measurement.
Short presentations will be given on the parameters used in evaluating the quality of seven fibres (Alpaca, Cotton, Flax, Hemp, Jute, Sisal and Wool), the methods by which those parameters are measured, and typical price variances related to quality. The papers and presentations will be saved on the DNFI website for general reference.
The DNFI meeting will be held in a hybrid format in the rooms of the Bremen Cotton Exchange in Bremen and virtually.
Agenda
13:30 Arriving of Attendees in Bremen
13:45 Virtual Attendees log on
14:00 Welcome: Elke Hortmeyer, Chair of DNFI
14:05 Alpaca: Jaanus Vosu, Perú Alpaca Yarn & Textile
14:15 Cotton: Ilyas Muhammad Sarwar, Central Cotton Research Institute, Pakistan
14:25 Flax: Anna Kicinska – Jakubowska, Institute of Natural Fibers and Medicinal Plants
14:35 Hemp: Francesco Mirrizi, European Industrial Hemp Association (EIHA)
14:45 Jute: Thomas Bressler, Wilhelm G. Clasen GmbH & Co. KG
14:55 Sisal: Oliver Reimer-Wollenweber, Wilhelm G. Clasen GmbH & Co. KG
15:05 Wool: Axel Drieling, Faserinstitut Bremen e.V. (Bremen Fibre Institute)
15:15 Make the Label Count: Dalena White, IWTO
15:25 Ending and Thank you: Elke Hortmeyer, Chair of DNFI
15:30 Adjourn
---
Date: 27th September 2022 – 02:00 to 03:30 PM CET
Place: Bremen, Germany and online with ZOOM
Download: DNFI Seminar Natural Fibre Quality Standards - Agenda (update 27.09.2022)
Download: The global markets of natural fibres 2022 - Excerpt (update 25.09.2022)
Organizer Site: http://cotton-conference-bremen.de/